Distinction in Research & Creative Works Award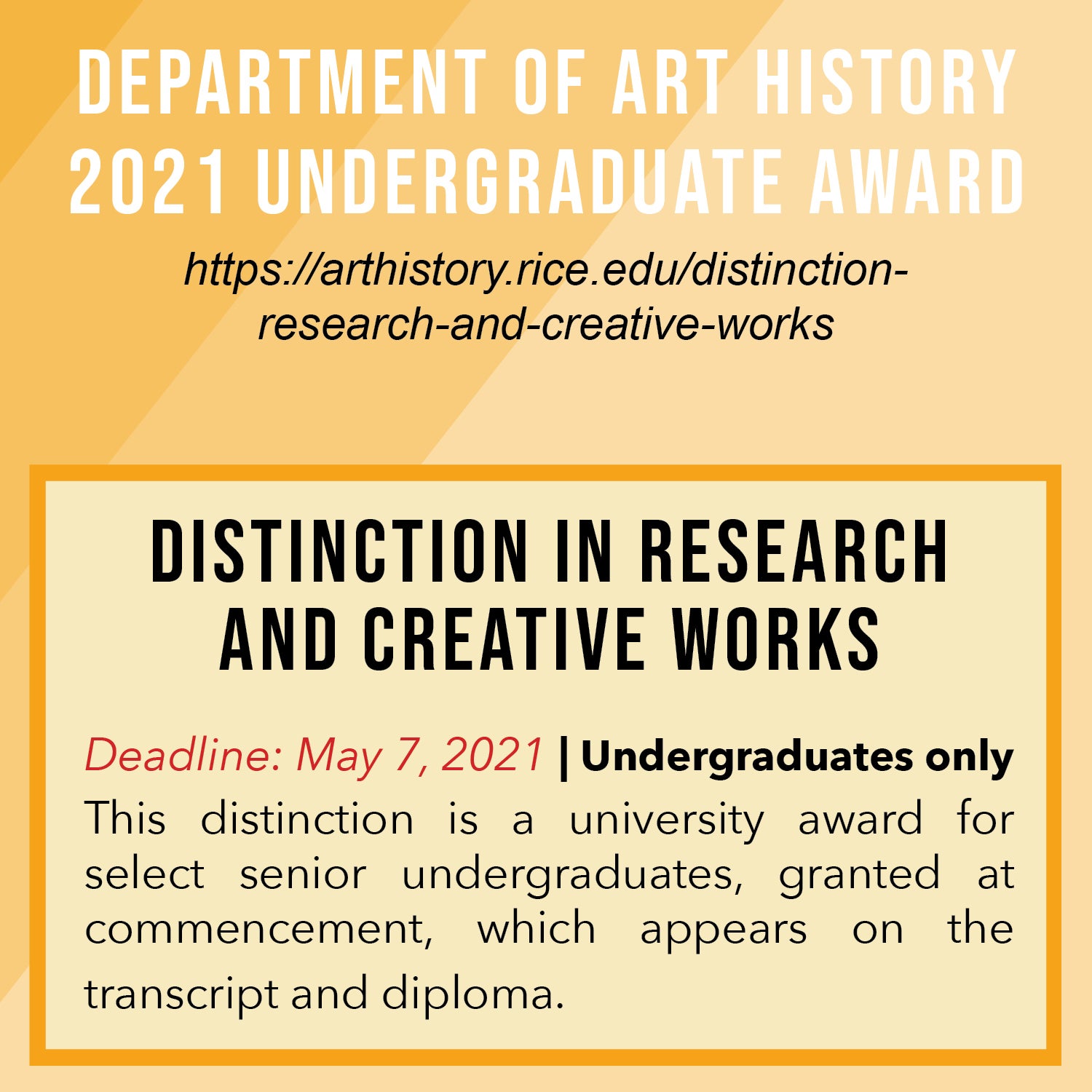 Deadline for Submissions: May 7, 2021
There is still time for graduating seniors to submit their application for the Distinction in Research and Creative Works Award!

This university award, granted at commencement, appears on the transcript and diploma. Graduating seniors must apply to be considered for the award, and the application must be supported by a letter from a faculty member. The most common path of application will be to the student's major department.

Eligibility for the award extends widely to include a variety of research, design, and other creative projects. The award will be granted only to projects that produce a concrete outcome - e.g. an essay, invention, design, musical composition. Students who complete senior theses or other required senior capstone projects are eligible for consideration for this university distinction.
Additional Information & Application
2021 Honors Thesis Presentations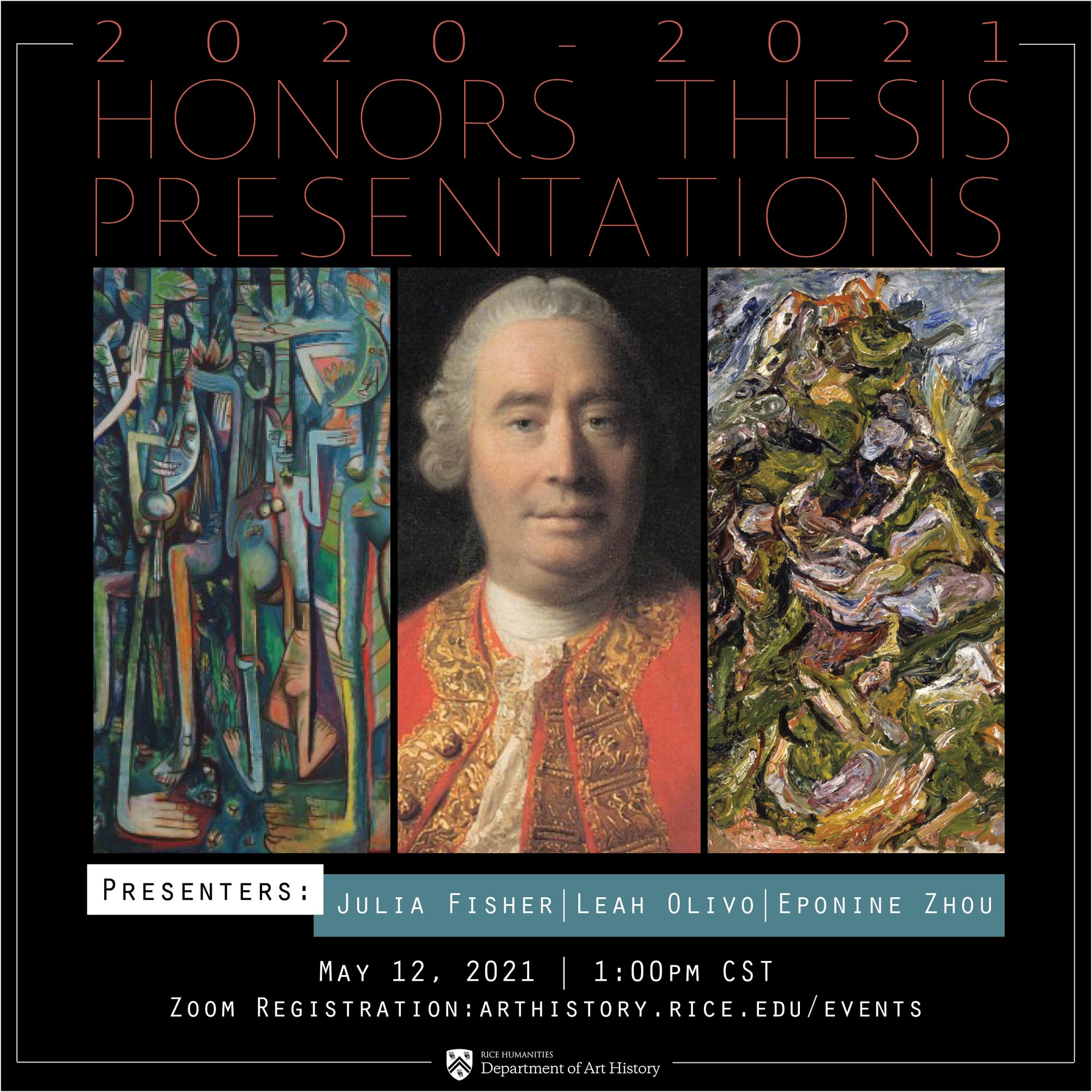 May 12, 2021 | 1:00pm CST
Join the department at the 2021 Honors Thesis Presentations to learn more about the exciting research our undergraduate seniors have completed as they wrap up their final year at Rice! (Zoom Registration required - see link below.)

Presenters:
Julia Fisher (HART Major)
Thesis: "An Avant-Garde Diasporist: Redefining Chaim Soutine's Céret Period (1919-1922)"

Leah Olivo (HART & Kinesiology Major)
Thesis: "Whose Reality? The Afro-Caribbean and the Divisive Construction of Reality"

Eponine Zhou (HART & Philosophy Major)
Thesis: "David Hume's Theory of Aesthetics in its Intellectual Context: Taste, Judgment, and Moral Intention in British Enlightenment Thought"
Zoom Registration